Description
Buzz Audio MA-2.2 high speed microphone preamplifier
The MA-2.2 was the first product to become commercially available from Buzz Audio back in 1993. The design goal of this preamp was to provide extreme clarity with no colouration for those who like to capture sounds in reality and manipulate the sound later in the mixing process. To this end we have achieved that goal. The very fast slew rate and wide frequency response of the MA-2.2 captures transients in full detail whilst remaining warm and cosy in the low end. The design is all discrete using our BE40 Class A amplifier modules and BE17 Class A local power supply regulators. The input is coupled via a stack of Wima film capacitors in place of the traditional transformer. All switching is via localized relays avoiding long signal paths to/from the front panel. Overall, the attention to detail is beyond reproach and sets the bench mark in how huge a transperant mic preamp should sound.
As many of our users have discovered, the MA-2.2 sounds amazingly vibrant when recording acoustic guitar and percussion. It is equally at home on vocal duties and you will also be very surprised how good a kick drum can sound using this preamp. The MA-2.2 matches well with all microphones types due to the transformerless low reactance input. The noise specification is within 1dB of the theoretical minimum possible and the internal frequency response is out to 1,000,000 hertz – even at full gain. Extraordinary transparent performance that never sounds "clinical".
controls
Each channel has a switch for Phase Reverse, 20dB Pad, Output Mute, 48V phantom power and a high/low Input Impedance selection. There is also a Peak LED which lights when the MA2.2 output reaches +18dBu.
options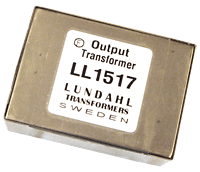 As standard the MA-2.2 has an unbalanced output, avoiding the extra stage required for this function to keep the signal path as simple as possible. The unit can however be supplied or retrofitted with high spec Lundahl output transformers. When the transformers are fitted, the direct unbalanced output is still available on the rear panel via a 1/4″ jack socket
specifications
Min Gain +16dB (-4dB with pad in)
Max Gain +65dB
Maximum Output Level +24dBu unbalanced.
Frequency Response
2Hz to 250kHz @ 20dB gain (-3dB).
20Hz to 250kHz @ 65dB gain (-3dB).
Harmonic Distortion less than 0.008% 100Hz to 10kHz.
Slew Rate typically 140 V/uS, @ +20dBu output level.
Equivalent Input Noise -133.5dB A wtg, 150ohm source Z.
Signal to Noise Ratio -74dBu A wtg, input shorted.
Common Mode Noise Rejection 100Hz-80dB, 1kHz -80dB, 10kHz-70dB internal trims.
Channel to Channel Crosstalk below noise.
Input Impedance 3k ohms/1k2 ohms switchable.
Indicators Peak Level @ +18dBu, Power On.
Connectors Input-XLR3F, Out on 1/4″ jack and XLR3M.
Size 1 Unit rack mount, (482Wx44Hx300D).
Power requirements 230V/115V selectable.
Specifications are typical of a production unit and are subject to change without notice.
0dBu reference = 0.775 volts RMS